Qingdao Chaoyin Education Development Group Co., Ltd. is composed of Qingdao Chaoyin Industrial Co., Ltd., Qingdao Chaoyin Primary School (Zhenjiang Branch Road Campus), Qingdao Chaoyin Primary School (Jinsha Road Campus), Qingdao Chaoyin Middle School (Zhenjiang Road Campus) Primary School Department, Qingdao Chaoyin Middle School (Guangrao Road Campus), Qingdao Chaoyin Middle School (Zhenjiang Road Campus), Qingdao Chaoyin Middle School (Jinsha Road Campus), and Qingdao West Coast New Area Chaoyin School Qingdao Chaoyin Senior High School, Qingdao Laoshan District Academy School, Qingdao Chaoyin School (Laoshan Campus), Canada Chaoyin School, Chaoyin Canada Group, Chaoyin International and other units. Official website: www.mapleleaf.cn

Qingdao (Shinan) Hisense School is a private school located at 10 Zhenjiang South Road, Shinan District, China. The school relies on the unique resource support of Hisense Group to inherit the excellent character of Hisense that has been consistent for half a century. With a high starting point, high-level education and teaching quality, and distinct educational characteristics, the school is fully committed to creating a brand new quality education. The school bears the heavy responsibility of striving to cultivate talents with profound cultural heritage, clear scientific and technological awareness, broad international perspective, and proactive adaptation to future development.

Founded in 1991, Shengao Technology Co., Ltd. (referred to as "Shengao Technology") is committed to providing comprehensive solutions for healthy, environmentally friendly, comfortable, and intelligent office and commercial spaces for global users. It is a high-tech enterprise and a recipient of the Hangzhou Municipal Government Quality Award. The 37th floor group headquarters building (Shengao Central Business Building) is located in CBD Qianjiang New City, Hangzhou, with an office environment comparable to that of Fortune Global 500 enterprises. Official website: www.hsjjchina.com
Huasheng Furniture Group was founded in March 2004. It is a professional high-end Li Gong furniture and commercial furniture enterprise that integrates research, development, production, sales, and service. It has five major office furniture brands, including Huasheng, Wosheng, Huadan, Gaozhuo, and Songdian, as well as eight major marketing service centers for offices, hotels, villas, medical care, and elderly care, as well as an intelligent manufacturing base with strong comprehensive supporting capabilities. Huasheng has always been committed to improving the office environment, pursuing aesthetic design to empower commercial spaces, integrating insights and thinking, achieving resonance between people and space, and creating a global one-stop service provider for high-end commercial spaces. Official website: www.hsjjchina.com

Boshile Education Group (formerly Country Garden Education Group) is a globally leading K12 Education Group and a core alliance enterprise of the Fortune 500 Country Garden. The group has a 25 year history of education and strong educational strength, with over 46000 students currently enrolled. Its business covers kindergarten and school education, training and services, and educational technology (under layout), Website:www.brightscholar.com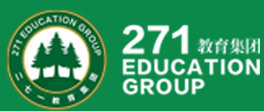 Shandong 271 Education Group is a large-scale public welfare education group that integrates education research and development, teaching management, training exchange, brand promotion, research travel, and student internship farm construction management. 271 Education has developed into an education brand with widespread popularity and a large development volume nationwide. The headquarters of the group is located in Weifang Xiashan Ecological and Economic Development Zone.
At present, the Group manages and operates Shandong Changle No.2 Middle School, Weifang Experimental Middle School, Shengzhuo laboratory school in Kuiwen District, Weifang City, High School Affiliated to Yunnan Agricultural University, Weifang Xiashan Bilingual Primary School, Binzhou Xingzhi Middle School, Yunnan Changle Experimental Middle School, Kunming Xingzhi Middle School, Nanjing Yutong laboratory school, Weifang Xiashan Experimental Middle School, Weifang Meijia laboratory school, Jiangsu Huai'an First Mountain Middle School, Weifang Hansheng School Jining Haida Xingzhi School, Liaocheng Dong'e County Nanhu Xingzhi School, Qingdao Jimo Chuangzhi New Area laboratory school, and Canada Yilibao International School have 17 full-time schools, covering preschool education, primary education, junior high school education, and senior high school education, with more than 81000 teachers and students, Website:www.271edu.cn

Maple Leaf Education Group: Since its establishment, Maple Leaf Education has cultivated more than 10000 graduates from Maple Leaf to the world, and has been admitted by more than 707 colleges and universities in 30 countries and regions around the world, which is favored by foreign universities. About 90% of Maple Leaf students go to English speaking countries and regions for further study, and more than half of them are among the top 40 in Chimerica, the top 20 in Britain, and the top 20 in Canada in the "Maple Leaf Top 100" list Admitted to world-class top universities such as Australia's top 10 and SHIN10 (Singapore, Hong Kong, Ireland, and New Zealand), such as Stanford and Chicago in the United States, Cambridge in the United Kingdom, Imperial College, and University College London. Website:www.mapleleaf.cn

China Education Group Holdings Limited ("Group") is a leading listed private higher and vocational education group that focuses on providing high-quality education through innovation. The group currently operates ten schools in China and Australia, Among them, six higher education schools (Jiangxi University of Science and Technology, Guangdong Baiyun College, Chongqing Translation College, Guangzhou Songtian College, Shandong Quancheng College, and Songtian Vocational College) and three vocational education schools (Xi'an Railway University, Zhengzhou Urban Rail School, and Baiyun Technician College) are operating in six provinces/municipalities in China (Jiangxi, Guangdong, Henan, Shaanxi, Shandong, and Chongqing), And operate a higher education school (King's College) in Sydney, Australia. The group's enrollment network in China covers all provinces in mainland China, and there are diverse student groups from over 100 countries around the world in Australia. The group currently has a total of approximately 180000 students on campus. Website:www.chinaeducation.hk
Guangzhou High tech Education Group is a group company that invests and manages entities such as basic education, preschool education, vocational education, and educational training. After more than a decade of sedimentation, the business sector of Guangzhou High tech Education Group has shifted from single to diversified, from scale expansion to connotation development. It has initially formed a multi-level positioning of basic education and vocational education flying together, with preschool education, basic education, and higher vocational education running through the entire line.
Among them, Zigong Hengchuan laboratory school, Pinghu Hangzhou Bay laboratory school and Dayu Hengshui laboratory school have become the benchmark brands of local education; The Guangdong Provincial High tech Technical School in the vocational education sector has become a large-scale school with 10000 students, and the Guangzhou High tech Pharmaceutical and Food Technical School has entered a rapid development channel; The preschool education department has opened many kindergartens with artistic characteristics in Guangdong and other places.
As a famous private education institution in China, New Oriental Education Technology Group successfully listed on the New York Stock Exchange on September 7, 2006. As of August 31, 2019, New Oriental has established 95 schools, 13 bookstores, and 1261 learning centers in 83 cities across the country, with over 35000 teachers and a total of over 47 million face-to-face students. Website:www.neworiental.org

"Angli Education" began in 1984 and originated from Shanghai Jiao Tong University. After more than 30 years of intensive cultivation, it has become a well-known "Angli Education" brand in the education and training industry. Educational products cover all subjects such as kindergarten, primary school, and middle school students' extracurricular tutoring, and quality oriented products (such as piano, chess, calligraphy and painting, technological innovation, sports, and study tours) comprehensively support the remarkable growth of K12 students. Website:www.onlycollege.com.cn

Xinhua Education Group was founded in 1988 in Hefei, Anhui. Currently, it operates 168 colleges and universities in 29 provinces and Hong Kong, with a total construction area of over 1.87 million square meters. It has over 120000 students and more than 10000 employees throughout the year. In terms of vocational education, we have successfully created six major vocational education brands: Xinhua Computer Education (Xinhua Internet Technology), New Oriental Cooking Education, Wantong Automobile Education, Huaxin Zhiyuan, Omiqi Western Food Education, and Delicious College. Our educational achievements have won full recognition from all sectors of society, and we have successively won the "Brand China Gold Award - Top Ten Brands of the Year in the Chinese Education Industry" Multiple honors include "A Successful Model of Private Education in China in the 30 Years of Reform and Opening up" and "Top Ten Brand Education Groups in China in the 30 Years of Reform and Opening Up". Website:www.xhe.cn/front/xinhua